I am no newbie when it comes to miniatures. There are those small kits I found at Alabang, finished one and another still untouched. I loved making those tiny sofas and books, setting up wallpaper and such. It's enough to make a long weekend fruitful.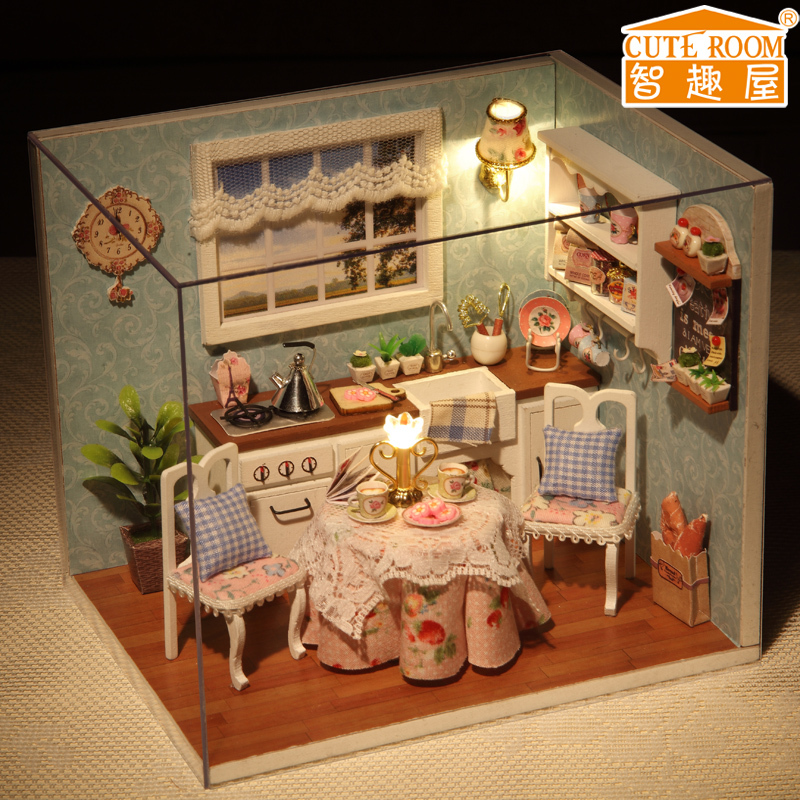 follow the link in Amazon: http://www.ebay.com/itm/New-Dollhouse-Miniature-DIY-Kit-with-Cover-and-LED-Wood-Toy-dolls-house-room-/261915992610
So I recently subscribed at this page forwarded by my sister:
[embed]https://www.youtube.com/watch?v=MwhBsF5OoeA[/embed]
After which my feed recommended me this channel:
[embed]https://www.youtube.com/watch?v=QTQu2N5aK1A[/embed]
I haven't heard of Re-ment before and was amazed at the detail the makers have put onto it. It looked so cute and as per description, really affordable. I took time to research on it and found that Toy Kingdom has it but is currently priced at the 300php++ mark, which is double from what I've converted it to. It's even worse when you get to see the price from the
Japan store
vs.
from this site
. It is tempting to but obviously I don't have much space here in my unit for such collectibles. I mean, I have this long life dream of collecting Sylvanian Families already, why not add more?