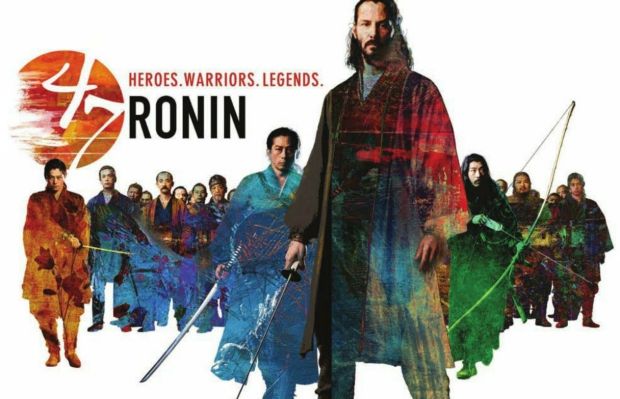 If there's one beloved country in the world, it has got to be Japan. Just look at all those language tutorials being taught by Western people and say it isn't so. There is not one thing in (almost) anyone's life that is not from or originated from Japan (probably next to China) so this type of movie would not be short in audience me and bf included.
- Disappointments -
TO SUB OR NOT TO SUB
Maybe they've thought majority of the viewers aren't used to having subs so they've opted English to their actors. No one cared how the letter R is hard for them nor how their intonation would sound so forced.
THE MISSING TATOO GUY
In the poster you get to see 4 people, Keanu (Kai), The Witch, The Demon and The Savage. All but one had an ample amount of time on screen. The tatoo guy had a very simple line that no one would ever care about. He's just there and could easily pass off as an extra. Why add him in the poster at all? Maybe when he was paid by the hour it was consumed by the time he put on the tatoo so he had none left on the film. Who knows?
THE SINGSONG VOICE OF THE WITCH
I am quite annoyed at how when the witch gets to say the lines she have some rhythm of sorts which made it all sound so unthreatening.
THE PLOT
Was very bland. And to think we have not seen Keanu in a while, there isn't much to go on with it. It was supposed to be a reimagination of the history of the 47 ronin (by adding fantasy on it) but instead it had become it's downfall. If you've seen 300 you know it would have been much much better.
- To Love -
MONSTERS, INC.
That scene where the witch became a dragon, the hybrid on the first part of the movie and the lizard like monks in the cave are all amazing to watch. The fight scene between Kai and the dragon is terrifyingly effective. And I love the testing of the will at the monk cave.
THE COSTUMES
I think I've seen enough Japanese media and surprisingly the dresses of the female love interest is none that I remember. Love it though. If the budget was really high, the largest chunk must have been on the costume and set.
VERDICT:
Almost a TV Special. Almost.